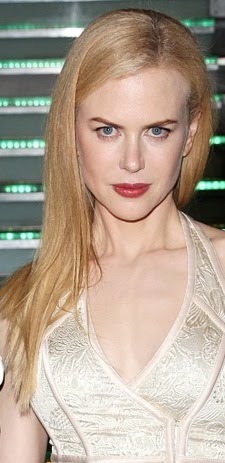 Nicole Kidman in 2007 at the premiere of The Golden Compass
After hundreds and thousands of pictures and films with no forehead expressions , Academy Award winning actress Nicole Kidman has FINALLY admitted to what millions of people already know: She had Botox done.
"I've tried a lot of things, but apart from working out and a good diet, most things don't help.. I even tried Botox," said the 43 year old actress.
Nicole had denied having any cosmetic enhancements to her face on several occasions previously, although millions around the world noticed that she had little or no expression in many of her films!
But Nicole says she doesn't undergo the procedure anymore: "I didn't like how my face looked afterwards .. Now I don't use it anymore – I can move my forehead again!"
I am proud of Nicole Kidman!
It is not easy at all having to look good all the time.There is absolutely nothing wrong with having Botox done, and it takes real courage to admit it; She should make sure not to overdo it in future though.. The dose of Botox can actually be controlled to give a natural result, such that lines are reduced, but facial expressions are still preserved!
Source: NY Daily News