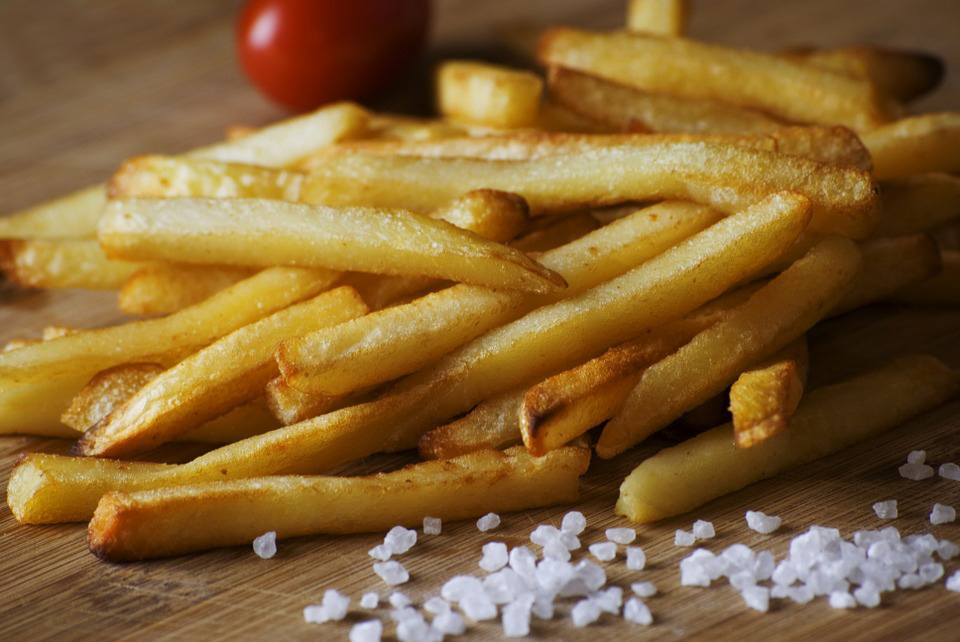 The UK Food Standards Agency launched a new campaign yesterday to encourage people to "Go for Gold", to raise awareness of a possible cancer causing agent in many of the foods we eat – called Acrylamide.
What is Acrylamide?
Acrylamide is a common by-product in industrial processes such as plastic making. It is also found in cigarette smoke. Closer to home, it is formed when starchy foods are cooked at high temperatures (above 120 degrees celsius). It is what gives potatoes and bread the golden colour when cooked. Frying, baking, broiling and roasting produce more Acrylamide than other cooking methods.
Does Acrylamide Cause Cancer?
Animal studies (in mice) have linked acrylamide to many cancers – such as the lung, skin, testes, thyroid, mammary glands, when administered orally. However, the doses these mice were exposed to were 100 -1000 times that of what we consume from dietary sources. The International Agency for Research on Cancer (IARC) classifies acrylamide as a "probable human carcinogen".
Does Eating Burnt Potatoes, Bread and other Carbohydrates Cause Cancer?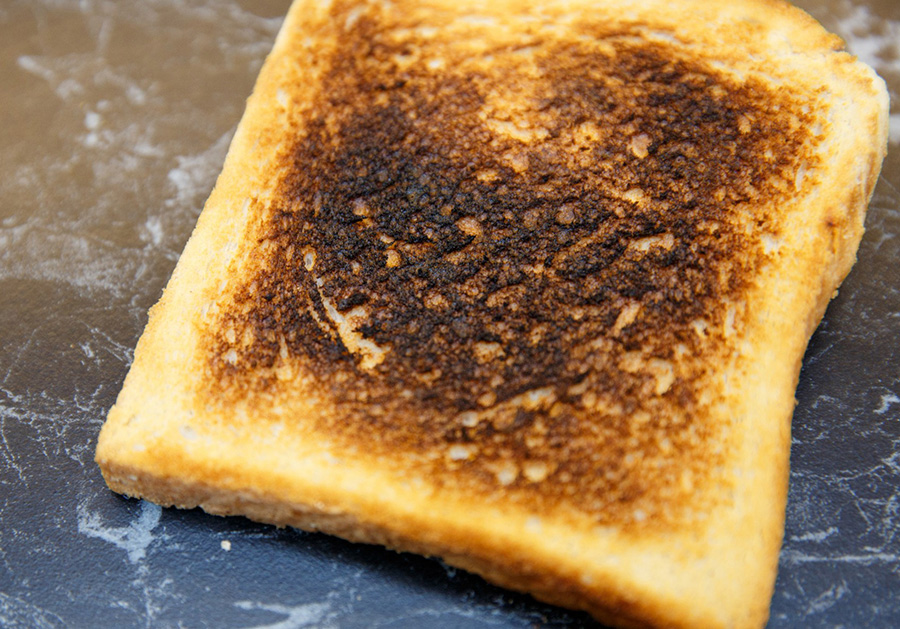 INCONCLUSIVE as to whether consuming burnt starchy foods increase the risk of cancer. A large scale review of the revealed that some studies showed increase cancer risk, while others did not. Importantly, many of the studies examine acrylamide and cancer risk were flawed in design. Authors conclude that future, better studies are needed to determine the true carcinogenic extent of consuming burnt foods.
"Go For Gold" Campaign – Prevention Is Better Than Cure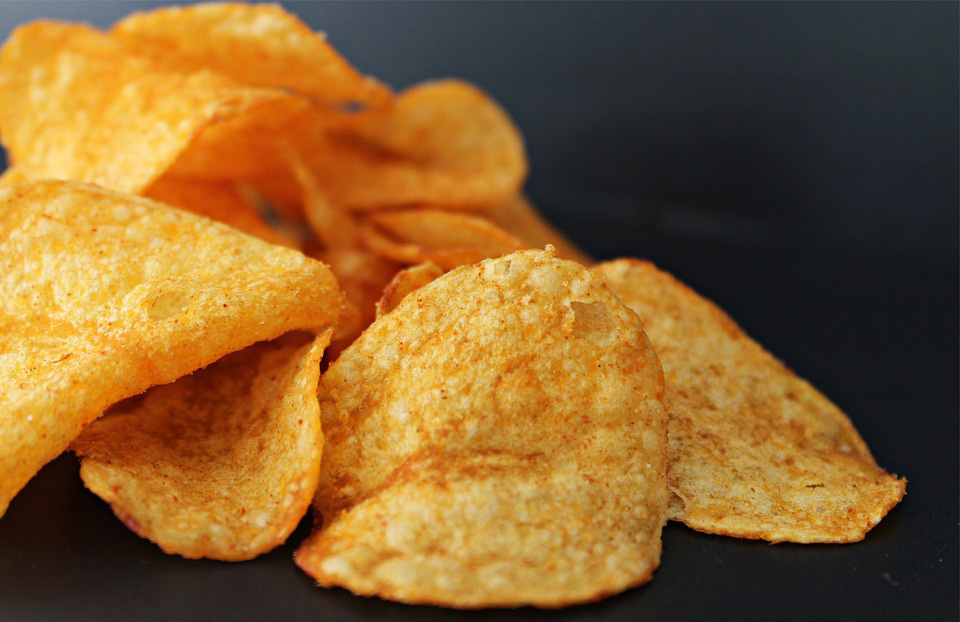 The Go For Gold Campaign encourages the following:
Go for Gold – as a general rule of thumb, aim for a golden yellow colour or lighter when frying, baking, toasting or roasting starchy foods like potatoes, root vegetables and bread.
Check the pack – follow the cooking instructions carefully when frying or oven-heating packaged food products such as chips, roast potatoes and parsnips. The on-pack instructions are designed to cook the product correctly. This ensures that you aren't cooking starchy foods for too long or at temperatures which are too high.
Eat a varied and balanced diet – while we can't completely avoid risks like acrylamide in food, eating a healthy, balanced diet that includes basing meals on starchy carbohydrates and getting your 5 A Day will help reduce your risk of cancer.
Don't keep raw potatoes in the fridge – if you intend to roast or fry them. Storing raw potatoes in the fridge can increase overall acrylamide levels. Raw potatoes should ideally be stored in a dark, cool place at temperatures above 6°C.

References:
1. Dietary Acrylamide and Human Cancer: A Systematic Review of Literature, Mandeep K. Virk-Baker
2. Acrylamide carcinogenicity, Klaunig JE
3. Families urged to 'Go for Gold' to reduce acrylamide consumption, Food Standards Agency, UK