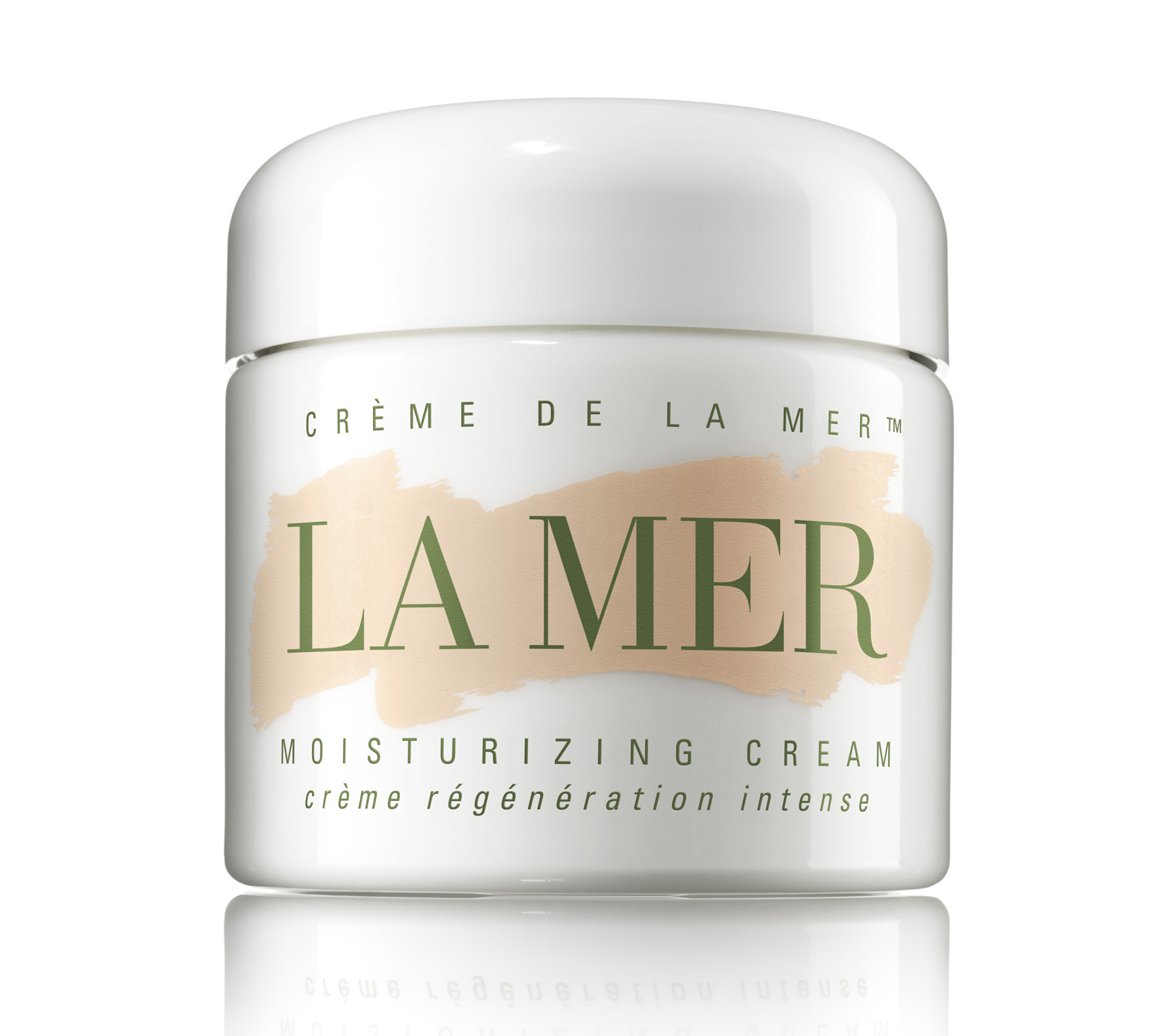 30ml for $290
60ml for $490
100ml for $740
250ml for $1,700
One of the most well known luxury creams available – Crème De La Mer, is a household name, even after 30 years. It retails at a shocking $490 for a 60ml tub. I try to give an in-depth look at this moisturizer. Why is it so expensive, and is it worth your money?
The Claims: Crème De La Mer
La Mer says that Crème De La Mer is "Ultra-rich", and gives a "dewy finish".
"Born from the sea, the legendary Crème de la Mer has the power to transform the skin. In a short time, firmness improves, lines, wrinkles and the look of pores become less visible, skin looks virtually ageless. Even the driest complexions are renewed and rejuvenated. With the nutrient-rich Miracle Broth™, the heart of La Mer's profound powers of transformation, skin is immersed in moisture, sensitivities soothed, radiance restored."
La Mer also reccommends a secret ritual to activate the Miracle Broth:
"The secret to activating its renewing power and enjoying its profound benefits lies in a soothing ritual. Crème de la Mer must be warmed for a few seconds between the fingers until it becomes translucent, then pressed gently into the skin."
Packaging/Texture/ Scent: Crème De La Mer
Look: White porcelain tub with a white screw cap. Container is heavy because of the thickness of the porcelain tub. It is claimed that the purpose of the thick porcelain container is to keep the cream cool and avoid exposure to the fluctuations of environmental changes. Putting the cream in the porcelain tub also means that it is not necessary to refrigerate it.
Smell and texture: Cream is ultra-rich with consistency similar to that of a toothpaste. A small amount is required for each application as it is very thick and rich. Skin feels sticky and heavy even after leaving it in for a long time. The sticky feeling does not go away. It has a strong fragrance between a cross of shower cream and baby powder.
Ingredients/ Efficacy: Crème De La Mer
Full Ingredient List: Algae Extract, Mineral Oil (Paraffinum Liquidum), Petroleum Jelly, Glycerin, Isohexadecane, Citrus Aurantifolia (Lime) Extract, Microcrystalline Wax, Lanolin Alcohol, Sesamum Indicum (Sesame) Seed Oil, Eucalyptus Globulus (Eucalyptus) Leaf Oil, Magnesium Sulfate, Sesamum Indicum (Sesame) Seed, Medicago Sativa (Alfalfa) Seed Powder, Helianthus Annuus (Sunflower) Seedcake, Sweet Almond Protein, Sodium Gluconate, Potassium Gluconate, Copper Gluconate, Calcium Gluconate, Magnesium Gluconate, Zinc Gluconate, Paraffin, Tocopheryl Succinate, Niacin, Beta-Carotene, Decyl Oleate, Aluminum Distearate, Octyldodecanol, Citric Acid, Cyanocobalamin, Magnesium Stearate, Panthenol, Limonene, Geraniol, Linalool, Hydroxycitronellal, Citronellol, Benzyl Salicylate, Citral, Methylchloroisothiazolinone, Methylisothiazolinone, Alcohol Denat, Fragrance
The Main Ingredients are algae, mineral oil, petrolatum, glycerin, sesame seed oil and eucalyptus leaf oil – Unfortunately, all these are found in many products at any retail store, at a fraction of the price.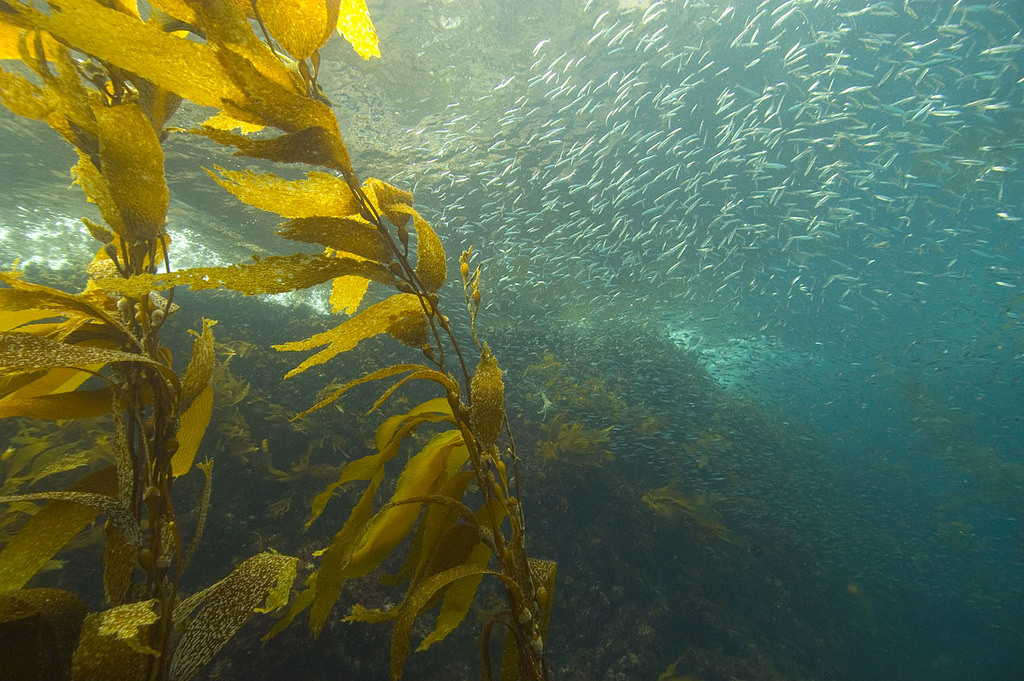 Algae extract is at the top in the ingredient list. Algae is used as thickeners, water-binding agents, and anti-oxidants in skin care. Some algae can be rich in proteins, vitamin A, vitamin B1 and other minerals. There is also some scientific evidence to show that algae has anti-aging, anti-inflammatory and whitening properties. However, algae is a simple single cell organism – available in many products these days, and it certainly does not cost an arm and a leg.
Petrolatum, glycerin are common moisturizing ingredients – great for dry skin. If they sound familiar, it is because they are also found in Vaseline.
Why is Crème De La Mer SO Expensive?
Crème de La Mer is a 50 year old formula – said to be born after NASA astrophysicist Max Huber created a cream to heal his own scars following a laboratory accident. The beauty industry was very different then – there were very few creams which were scientifically proven to work, cosmetic lasers were rare, and certainly, there were no Botox or Fillers for anti-aging. Hence, people were ready to pay a lot of money for a skin product which worked.
The world needed a cult beauty cream with "miraculous" results – and Crème De La Mer, with a marvelous back story, became that cream. With strong moisturizing ingredients, healing botanical oils and algae extract, Crème de La Mer no doubt reduces fine lines, heals redness, and has some anti-aging and moisturizing properties. But today, many other creams do the same, or better, at a fraction of the price. They just do not have "NASA", and a cult following to justify the ridiculous price. People even compared Crème De La Mer to a $1 Nivea cream, or a $25 Olay night cream, and found no difference in results between the 2.
After research, a UK based cosmetic chemist estimated that Crème De La Mer likely costs no more than £25 – less than 5% of the price actually goes into making the actual product
Estee Lauder currently owns the La Mer brand and developed it after buying the rights from the founder's daughter. Riding on its reputation, exclusivity, and history, it continues to market Crème de La Mer as the miracle cream we all need – at $740 for 100ml.
Precautions: Crème De La Mer 
The ingredients in Crème De La Mer are generally safe, with good moisturizing properties, but if you have sensitive skin, please do a patch test behind your ear before using it on the whole face.
 DO NOT use this if you have acne prone or clogged skin, and avoid applying cream around the eye region. Crème De La Mer is very rich, and I don't know how many patients have come to me and complained that they had an outbreak after using it. In our humid, tropical weather, where the main problem is acne and pigmentation rather than dry skin, Crème De La Mer should be reserved for either aged or dry skin
Conclusion: Crème De La Mer
Crème De La Mer is an ultra-rich night cream which works well to heal and anti-age skin. However, its formula, while novel 50 years ago, no longer commands the wonder it did, and definitely not the hefty price tag. Many cheaper creams today work just as well. In fact, Radium's Night Repair Cream, which I launched earlier this month, has similar moisturizing properties, is less comedogenic, contains 2016 rather than 1960 active ingredients, and of course, costs only a fraction of the price.
In summary – you can try it to experience the hype and the legend if you have deep pockets; otherwise, there are many cheaper alternatives out there which will work as well.
Score : Crème De La Mer
Packaging/ Scent/ Texture      :         3.5/5
Ingredients:                          :         2.5/5
Price                                     :           0/5
Overall Rating                     :            2/5
The views expressed in this article are entirely my own, and should not replace a consultation with your doctor. I am not sponsored by La Mer in the review of this product.