What is Silhouette Soft Thread Lift?
Silhouette Soft Thread Lift is an anti-aging treatment that offers instant lifting combined with gradual collagen regenerating effects to provide a natural age-reversing result.
Commonly known as the 'one-stitch facelift' or 'lunchtime facelift', Silhouette Soft Thread Lift uses specialized bio-absorbable sutures made of poly L-lactic acid (PLLA). PLLA has been used for several years in many biomedical and pharmaceutical applications. It is a key material for the surgical sutures and orthopaedic devices. After 3 years of experience with the procedure, it remains one of my favourite skin lifting and tightening treatments.
How Does Silhouette Soft Work?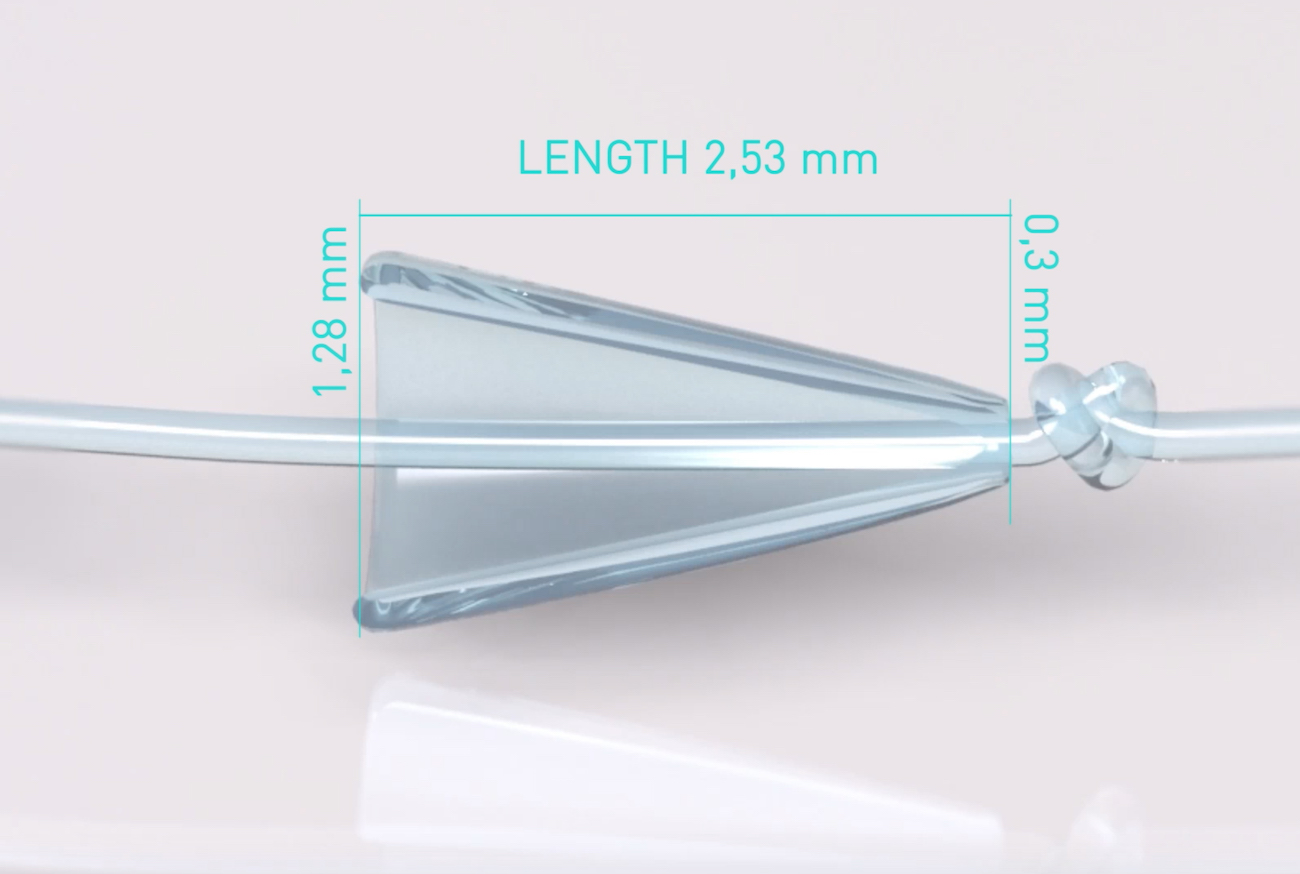 Silhouette Soft Thread Lift procedure uses threads with bidirectional cones. The cones anchor the subcutaneous fat, and pull the skin up. Hence, patients enjoy a minimally invasive facelift without the need for face-lifting surgery.
Two anti-aging effects can be achieved with Silhouette Soft Thread Lift:
Immediate lifting can be seen once the threads are inserted
Regenerative action for gradual, long-lasting, natural results. This occurs via collagen stimulation to restore loss volume and shapeliness to the face, and happens over the next 3-6 months after treatment.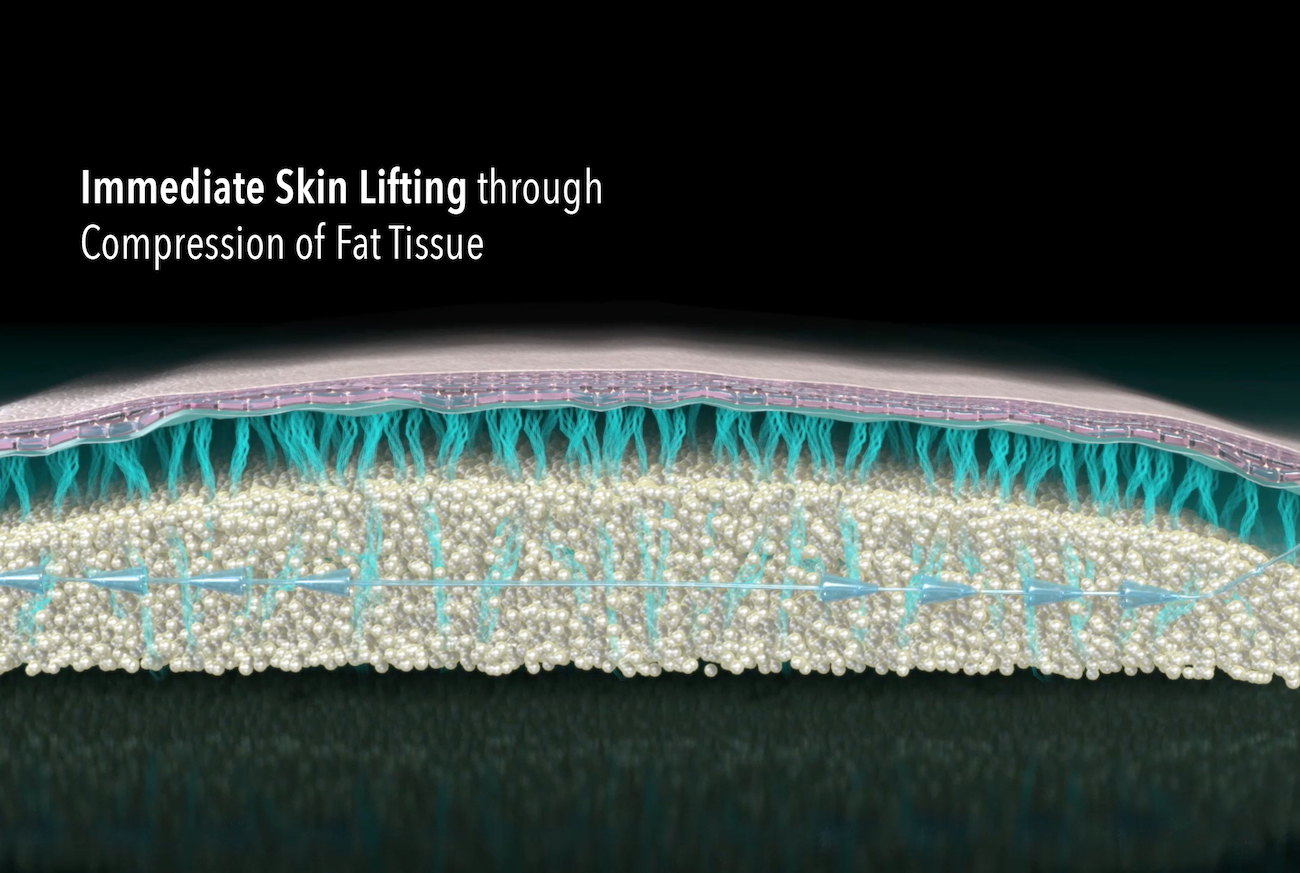 Collagen stimulation is achieved because the Silhouette Soft threads act in the subcutaneous tissue to activate specialized skin cells called fibroblasts – this way, the results continue to improve even months after the initial treatment.
The Silhouette Soft threads dissolve in about 12-18 months after the treatment. After that, the effects of the treatment are further maintained for another 6- 12 months, depending on factors such as lifestyle and genetics.
What is the Treatment Process?
During the consult with my patients, I determine the number and placement of the threads. Contrary to what many think, the treatment is comfortable, with minimal bleeding or downtime. In my practice, I apply a numbing cream, mark out the treatment areas, then administer local anesthesia or regional nerve blocks before starting the procedure.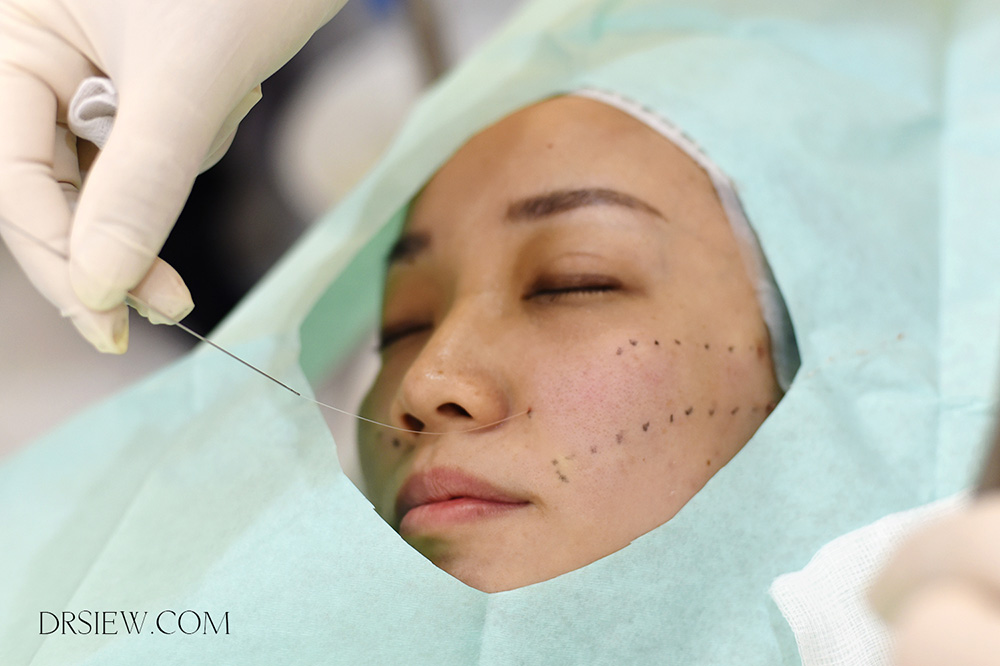 The Silhouette Soft threads are placed in the fat layer of the skin via injections. No surgery is needed. Finally, I apply slight pressure over the treated areas to compress the skin. This reshapes the face, lifts sagging areas, and tightens loose skin immediately. The treatment takes no more than 30 minutes.
What Areas Are Usually Treated with Silhouette Soft Thread Lift?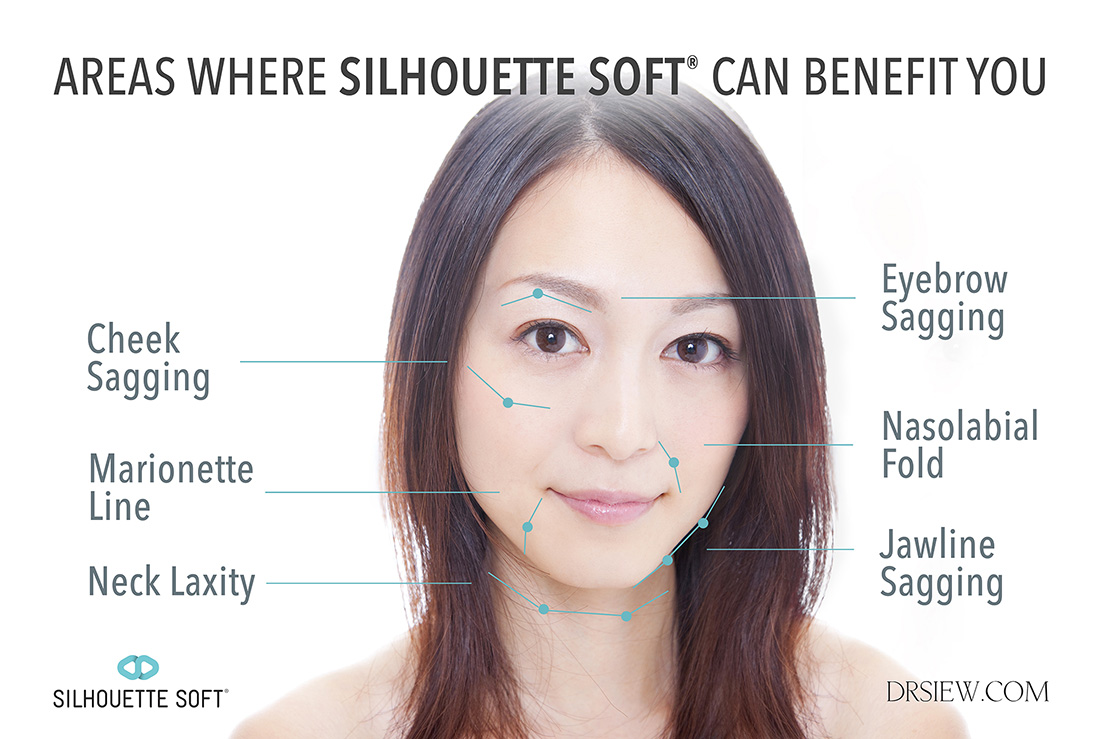 Common areas that are treated with Silhouette Soft Thread Lift are:
Eyebrows
Jaw line
Cheeks and mid-face
Neck
Who Is a Suitable Candidate for Silhouette Soft Thread Lift?
Silhouette Soft Thread Lift is suitable for men and women above 30 who want to achieve immediate lifting of the face without undergoing surgery. This treatment is also suitable for people who want to effectively combat signs of aging and want to get a natural result with minimal downtime. For many, Silhouette Soft Thread Lift gives a better result than fillers – that is because it lifts skin back to its original position rather than adding more volume. This gives a true age-reversing effect.
What Results Can You Expect?
The threads act as a scaffolding under the the skin to lift sagging tissues. In addition, the cones on the threads help to anchor and lift the skin to its new position. At the same time, the cones help to stimulate collagen production to replace loss volume which naturally diminishes with age.  The result is visibly lifted skin immediately, with improved facial contours, especially in the cheeks and jowls. The nasolabial lines and marionette lines are also improved. In my experience, the treatment works best in the cheek area – much better and more elegant than Korean PDO threads.
The immediate result is followed by the gradual collagen regeneration over the next 3-6 months. This improves skin texture and fine lines, and gives your skin more elasticity.
Any Side Effects and What to Avoid After Silhouette Soft Thread Lift?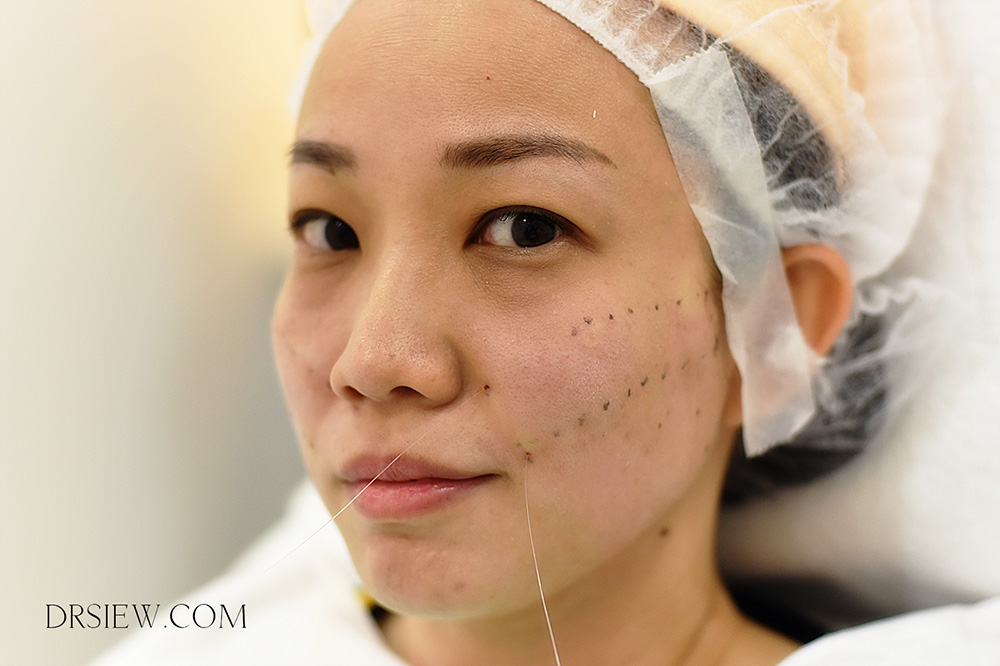 Side effects are usually mild and temporary. You may experience soreness for 3-5 days after the treatment. Mild bruising may occur – this usually appears only one week after, and typically just looks a greenish hue. It can easily be covered with make-up. Some skin irregularity or slight depressions can occur – these will resolve in a few days.
Following the treatment, you should avoid any dental surgery and rigorous physical activities. It is also recommended that you avoid excessive facial movements, and sleep on your back for 1-2 weeks. Also avoid facial massages for a month. This will ensure the best possible lift, and avoid misalignment of the Silhouette Soft threads.
In the hands of an inexperienced doctor, it is possible to get prolonged skin dimpling and visible knots through the skin. Hence, always be sure to find out more about the doctor's experience with before you commit yourself to the treatment with the doctor. In the right hands, Silhouette Soft Thread Lift is a beautiful, natural, anti-aging treatment.