Non-Medically Trained People Selling and Injecting Fillers: A Disturbing Trend
With fillers becoming more and more commonplace, a disturbing trend has been emerging – non-medically trained professionals are also injecting people's faces with fillers.
Last week, a patient came to me with a lumpy forehead- her beautician had injected hyaluronic acid fillers into her forehead. Too much was put in, and she ended up with an overly swollen forehead resembling a "Luohan fish". Fortunately, the fillers were dissolved over a few sessions and she returned to normal. She was lucky – worse complications, such as blindness, can occur with forehead filler injections.
"Hermes Filler" Sold in China, on Social Media
Chinese social media websites describe a recent catastrophic episode where a group of people were selling what they claim to be "Hermes fillers" from Italy. They claim that they have undergone training and can inject the filler for patients.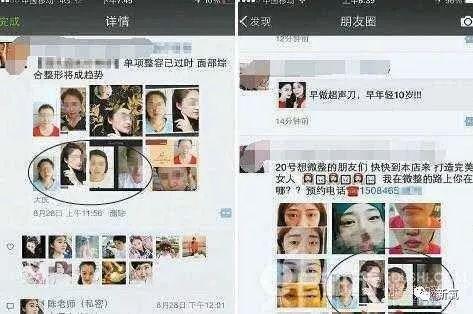 In what seems like a pyramid recruitment scheme, they culprits encourage more people to join them , and not let up the chance to be beautiful and make money:
They even taught buyers how to inject the fillers themselves!  
Deformed Chins From Filler With Questionable Origin
The result, the website says, are deformed and swollen chins requiring surgical removal. From the pictures, the first picture looks like a foreign body reaction from injecting a questionable substance, and the second one looks like a bad infection: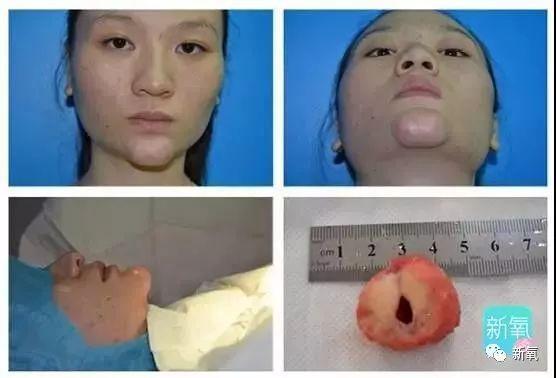 Fillers Should Only be Administered by Trained Medical Personnel
Dermal fillers are medical procedure with associated risks and side effects. These can range from mild, such as bruising and swelling, to severe, such as skin necrosis, blindness and permanent disfiguration. Only a trained doctor or nurse practitioner will know how to safely administer the treatment, and more importantly, know how to treat the complication should it arise.
In Singapore, dermal fillers can only be sold to registered clinics, and performed by doctors. If your beautician offers you filler injections, it would mean that they have obtained the filler from an illegal source – the purity and and legitimacy of the product is in question. That could lead to problems seen above : injection or unwanted lumps from foreign body reactions.
The Savings Are not Worth it
Don't compromise on your safety to save a couple of dollars. The distress, trauma and money needed to treat the complications will eventually cost much more than what you save when you choose to have your filler treatment done by an untrained beautician.
Take it from me. The men and women who come to me after they encounter problems from having their laser, filler, Botox or thread lift procedures done illegally, all swear they will never go through it again. They say the same thing – "I was really stupid. It is really not worth it".
Source:
大风号
卖了一个爱马仕去打朋友圈的玻尿酸,结果下巴两米长