PicoSure – The Birth of the Picosecond Laser
Pico second lasers have been all the rage these past 2 years. Pico second lasers are so named because they emit laser energy at super short pulses, at 1 x 10-12 , or 0.000 000 000 001 seconds.
Ultra short-pulsed lasers are not new – in the 1980s, Q-Switched (QS) Nd-Yag lasers, such as the Medlite were produced. They emitted pulses of laser energy in the nanosecond (1 x 10-9) range seconds to target tattoo ink and pigmentation. There are, however, limitations. The energy from QS Nd-Yag lasers primarily heat dermal and epidermal pigment called melanin. With the QS Ng-Yag lasers, over zealous treatments can result in overheating of the skin and resulting side effects such as burns, blisters and even hyper or hypopigmentation. This is especially true when treating patients with darker skin, such as Southern Chinese patients.
The Pico second laser is an upgrade of Q-switched laser. It produces laser pulses 10 times shorter at 400-750 picoseconds instead of 5-10 nanoseconds. In theory, this produces a photo-mechanical rather than photo-thermal effect, to more efficiently shatter pigmentation and tattoo ink, without the associated side effects of older laser platforms. The PicoSure® laser from Cyanosure (Westford, MA) was the first picosecond device to become commercially available. It was a bold departure by the company to produce an Alexandrite laser which emits red light at 755nm rather than to use the usual infrared 1064nm wavelength commonly seen in QS lasers.
PicoSure – More Than a Pigment Laser
Primarily, the PicoSure is a pigment laser – designed to shatter pigmentation, such as tattoo ink. Laser light at 755nm is absorbed by the melanin or pigment in tattoo ink, and shattered into tiny fragments, allowing the body's cells to mop it up and clear the pigment.
It does this with finesse and efficiency – lentiges, or age spots are cleared in only 1-2 sessions. In my experience, the PicoSure works much faster, and is safer compared to traditional QS lasers for clearing age spots. In Asian skin, where rebound hyperpigmentation often happens with laser treatments, the PicoSure is a useful tool to add to our workforce for clearing skin pigmentation.
The unique thing about the PicoSure laser, however, lies in its Diffractive Lens Array (DLA) Optic – also known as the Focus Lens.
PicoSure Focus Treatment – The Science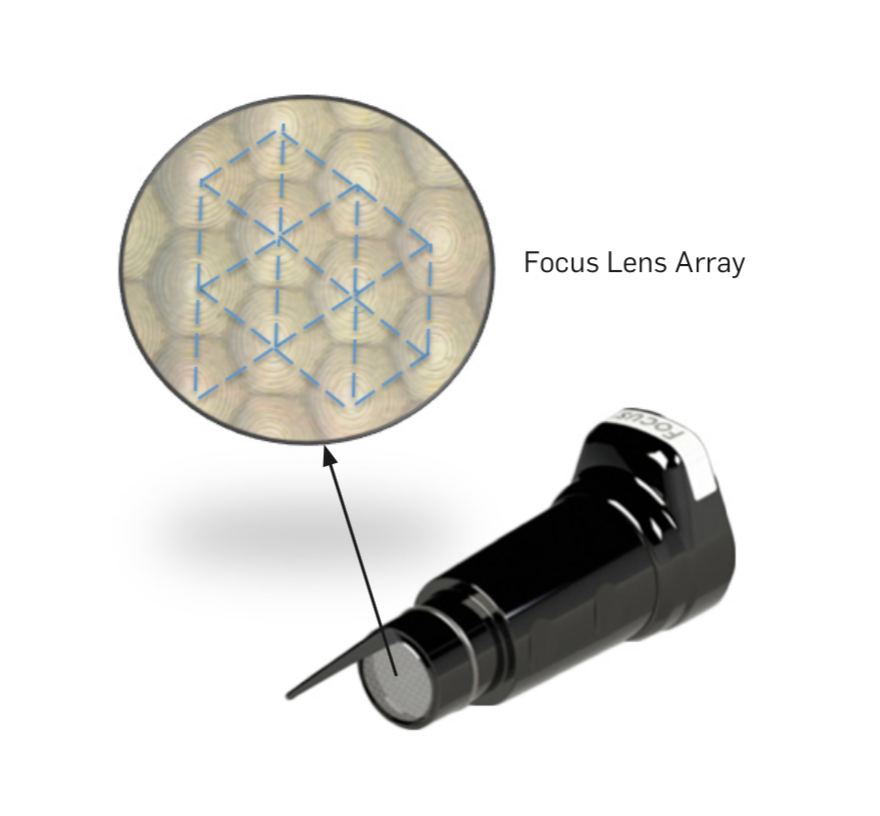 PicoSure's Focus treatment is what makes it so unique. The Focus Lens Array was developed to treat pigmentation skin texture and acne scars. The Focus Lens is a hexagonal, close packed diffractive lens array which is 500μm centre to centre with a 6mm irradiated diameter and an average fluence of 0.7 J/cm2. The Focus Lens concentrates energy into small spots of up to 20x more powerful than the normal lens.
This high energy creates micro-injuries in the epidermis after treatment, known as Laser Induced Optical Breakdown (LIOB). These show up as micro cavities under the microscope, and allows the skin to rejuvenate itself by stimulating the healing cascade. Pigmentation, pores, fine lines, acne scars are all improved, with formation of new collagen and elastin.
PicoSure – Practical Applications for Skin Rejuvenation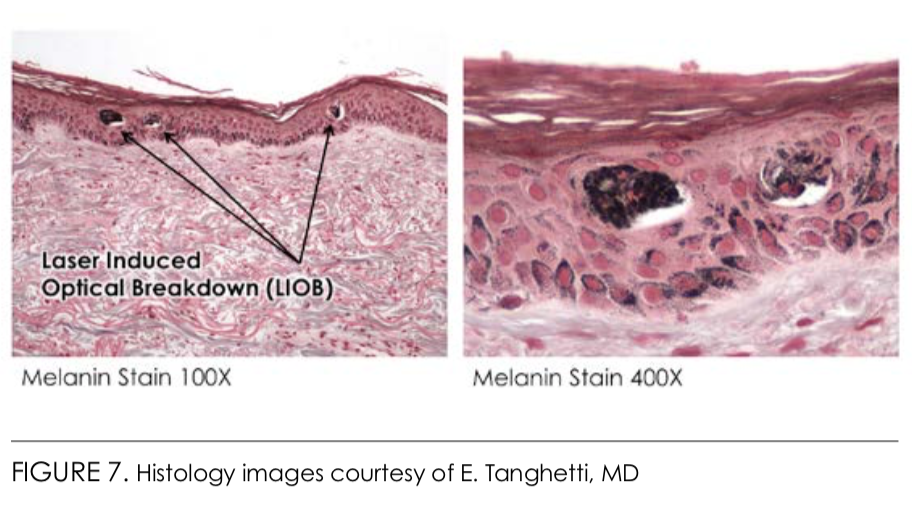 The PicoSure Focus treatment has forced us to rethink the way we approach skin rejuvenation and acne scars. Traditionally, lasers which treat textural problems and acne scarring, such as the fractional CO2 laser are ablative. They work by creating columns of injury in the skin, allowing new skin to grow. As the skin is burned off, there is significant redness, browning and downtime. Careful post care is also required to prevent side effects, the most common being post inflammatory hyperpigmentation (PIH).
PicoSure Focus Toning creates these micro-injuries without damaging the skin surface. This results in a very unique treatment experience – very little redness which lasts only for a few hours, minimal side effects, and most importantly, very visible improvements in skin tone, texture, wrinkles, pigmentation, and pores. The treatment has also been shown to improve depressed acne scars and telangiectasia (skin redness). The LIOBs created by the PicoSure Focus treatment has bridged the gap between ablative and non ablative lasers – We can now enjoy the benefits from a harsher laser treatment, without the associated downtime!
PicoSure for Tattoos
The PicoSure was initially designed with tattoo removal in mind. Compared to QS lasers, it clears tattoos faster, requiring fewer sessions. Q-Switched laser tattoo removal tends to plateau after a few sessions – you get good results initially, but the returns become less and less as you do more sessions.
PicoSure, with 755nm wavelength, is the best laser to treat colours which are normally very hard to treat: blue, purple, green tattoos.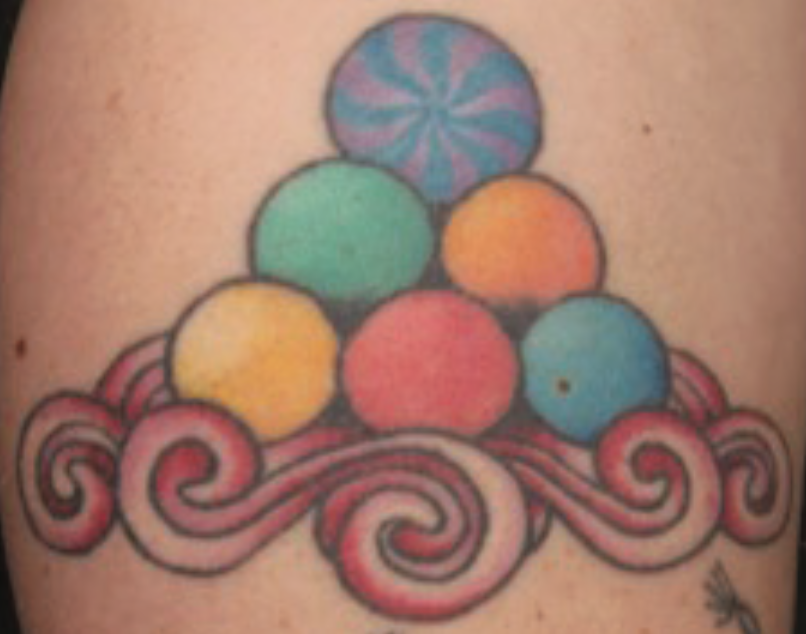 It is also excellent for the simpler, black tattoos. Research has shown that it works as well as other 1064nm picosecond lasers. From my own experience, it excels in removing the remnant tattoos which the traditional Q-Switched laser leaves behind.
What About the Lawsuits Against PicoSure?
At this point, fellow doctors always bring up the lawsuits involving PicoSure. 2 notable lawsuits were filed against Cynosure, the company which produces the laser:
1) by dermatologist Dr Nicole Hartsough in June 2015, who alleged that the company sold a tattoo removal laser that did not eliminate or remove tattoos,
2) by Australian Dr Keith Kolodzej in June 2018 who alleged that Cyanosure misled him about the effectiveness of the laser's tattoo removal capabilities.
Case (1) by Dr Hartsough not gather enough signatures to form a class action lawsuit. Cyanosure is undergoing legal proceeding for case (2). They state that that they are confident about the efficacy of the laser.
Of note, is that there are no known legal suits of PicoSure laser for its effectiveness in treating pigmented lesions, acne scarring, pores and wrinkles.
All successful products in the USA unfortunately has had some lawsuits in some form or another. This is the litigious culture in their society. In my opinion and experience, it does not make the device any less effective in performing its duties. It does not change the fact that the PicoSure is an excellent laser for treating pigmentation, texture and other skin issues.
PicoSure vs Other Picosecond Lasers such as PicoWay
The PicoSure laser emits laser light at a wavelength of 755nm, in the form of visible red light. The other Picosecond lasers such as the Picoway produce laser light at 1064nm, in the infrared range.
While the PicoSure laser uses DLA technology for its Focus treatment, the other Pico lasers generally use MLA technology to do so.
There are however, differences in treatment results, as described below.
Why I Finally Decided On the PicoSure Laser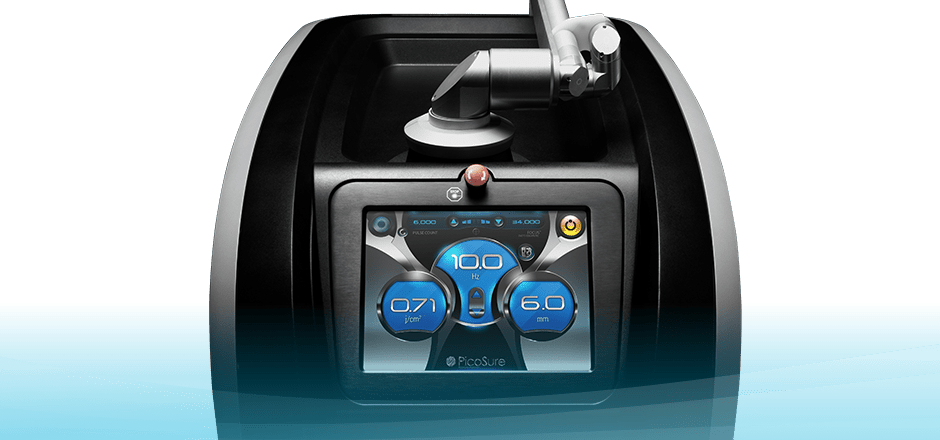 My patients know me as a meticulous doctor who will only provide the best for them, whatever it costs me. I spent the past year trying out as many Picosecond lasers as I can, before deciding on which to acquire. It is a huge investment, as the Pico laser is the most expensive laser on the planet right now (I always joke that I can use the money to open a new clinic instead!). I was very reluctant to choose the PicoSure, as it is, unfortunately, the most expensive of the Pico lasers, and the only one with a consumable cost – on top of buying the machine, doctors have to pay the laser company for every shot fired with the Focus lens.
However, with the PicoSure laser, I consistently achieved positive results. My patients loved the results from their treatments. They had visible improvements in skin tone, pigmentation, pores, wrinkles and acne scars, with very little side effects and minimal downtime.
With the other Picosecond lasers, – the 1064nm lasers, I received a more lukewarm response. There was more downtime (2-3days) to achieve the same improvements seen with the PicoSure. Some were disappointed with their treatment, while others were happy.
The secret in the difference between the Picosure and the other Picosecond lasers, I figured out, lies within something very fundamental – its wavelength. The 755nm of the Picosure behaves differently from the 1064nm wavelength Picosecond lasers. It penetrates the skin more shallowly, and produced the LIOBs at just the right depth in the skin.
Although some other Pico lasers have higher powers and shorter wavelengths (450ps compared to PicoSure's 750ps), it has become increasingly clear that the Picosecond laser is not an arms race to see which laser is the most powerful. Rather, it is about finesse, accuracy, and most importantly, results. Patients who pay for a premium laser treatment expect a good outcome, and the PicoSure consistently delivered the results my patients wanted.
The PicoSure laser has robust scientific evidence proving its efficacy. It is FDA approved for treating tattoos, pigmentation and acne scars, and there are more than 90 Peer Reviews and ASLMS (American Society for Laser Medicine & Surgery) Presentations from 2014 to 2018. It has changed the way I treat pigmentation, pores, acne scars, and tattoos. In time to come, I will require a 1064nm Picosecond laser as well, but for now, the PicoSure laser is an obvious first choice for a Pico laser, for me, and for my patients.