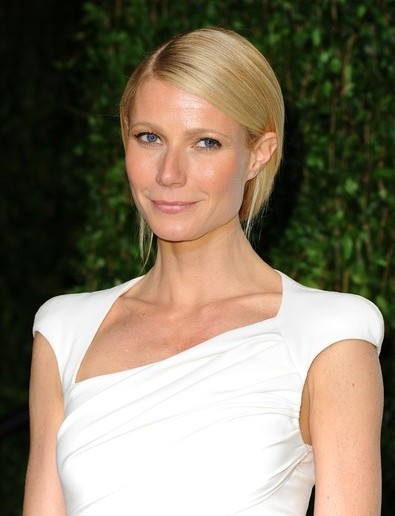 Gwyneth Paltrow's has always been known to be a fan of natural remedies and homeopathic medicine. However, that hasn't stopped her latest beauty secret from raising eyebrows – Tabloids are reporting that Gwyneth is using snake venom and snake venom facials to keep herself looking youthful!
Before you label her as being crazy, the truth is less bizarre than what the tabloids and magazines would have you believe. Gwyneth was not holding a cobra and  dripping venom down her face. She was simply caught by paparazzi purchasing the
Sonya Dakar Ultraluxe-9 Age Control Complex
and getting a luxurious snake venom facial.
Ultraluxe-9 Age Control Complex is also nicknamed the Sonya Dakar Snake Venom Cream as it contains an ingredient called SYN®-AKE  – a small
peptide
that mimics the activity of Waglerin 1, a polypeptide that is found in the venom of the Temple Viper,
Tropidolaemus wagleri
Similar to Botox, Dipeptide Diaminobutyroyl Benzylamide Diacetate, or SYN®-AKE blocks prevent the binding of acetylcholine to its receptor in the nerve cells, resulting in relaxation of the muscles, and therefore, less wrinkles.
SYN®-AKE belongs to an exciting new class of anti-aging ingredients known as
peptides
, which have the ability to increase
collagen
production, reduce wrinkles, and even lighten
skin pigmentation
. The ingredient is very safe, but unfortunately requires continued use or the effects will gradually wear off.
There have numerous skin care products which contain healthy doses of peptides. For example,
Radium Skin Miracle Age Reversal Night Repair Creme
, one of my favourite peptide products, contains 5 different anti-aging peptides. Miracle Age Reversal also contains the same ingredient which has placed the misunderstood Gwyneth Paltrow in the spotlight: SYN®-AKE, to help relax facial expressions and reduce wrinkles in just less than a month.
Poor Gwyneth Paltrow was just trying out one of the latest skin care products on the market. The paparazzi should give her a break already!