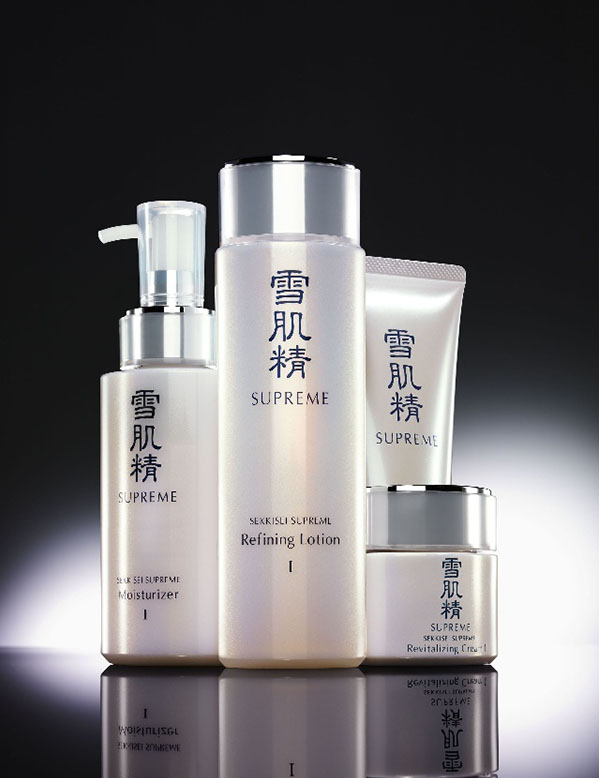 Kose Sekkisei Supreme Moisturizer 1
SGD $51 for 85ml
SGD $95 for 140ml
Kose's Sekkisei Supreme range has been popular for many years, as a whitening range suitable for Asian skin. Sekkisei – or 雪肌精, translates to "snow skin essence". The range features a Lotion, Moisturizer, Revitalizing Cream, Whitening Herbal Oil, Cleansing Cream, Washing Cream, and Whintening Eye Cream.
 The Lotion, Moisturizer, and Revitalizing Cream all work as moisturizers, in increasingly thickness moisturizing properties; Sekkisei Supreme Lotion is watery, suitable for younger, acne prone skin, with witch hazel to help calm inflamation from acne. Sekkisei Moisturizer is thicker and gives more hydration, while Sekkisei Revitalizing Cream is suitable for dryer, more mature skin, and as a night cream.
To confuse you further, Sekkisei Lotion, Moisturizer, Revitaliing Cream come in 2 formulations each: (I) and (II). (I) is less hydrating, while (II) is more hydrating. However, the price of the(I) and (II) variations of each product are the same. (As you can see, Kiasu-ness is not only a characteristic of Singaporeans).
I will concentrate on one of the favourites of the range in this review: Kose Sekkisei Supreme Moisturizer 1
The Claims: Kose Sekkisei Supreme Moisturiser 1
"Helps to maintain the elasticity and supple fairness of the skin. Suppresses the formation of dark spots by restoring skin's moisture balance."
"Absorbs well into the skin, resulting in finely -toned skin that is pleasantly smooth to the touch"
"With its superior – and long-lasting – hydrating properties, it also protects the skin from dryness, a cause of fine wrinkles, leaving skin beautifully moist"
Packaging/Texture/ Scent: Kose Sekkisei Supreme Moisturiser 1
Sekkisei Supreme Moisturiser 1 comes in a cream coloured cylinder bottle with a convenient pump for dispensing of the product.
The texture is very lightweight, and quickly absorbed into the skin, to instantly give a matte finish. Skin is visible lighter and smoother on application. There is a very mild pleasant herbal scent.
Ingredients/ Efficacy: Kose Sekkisei Supreme Moisturiser 1
The Key ingredients of Sekkisei Supreme Moisturiser 1 are:
L-ascorbic acid 2-glycoside (whitens)
Refined Melothria heterophylla extract HC (whitens)
Chinese indigo extract (whitens, prevents oxidation)
Coix lacryma-jobi extract (whitens, moisturizes)
Coix lacryma-jobi seed water (moisturizes)
Angelica acutiloba extract (whitens)
White tea extract (moisturizes)
Coix lacryma-jobi oil (emollient)
L-ascorbic acid, or Vitamin C, is the active ingredient present in the largest proportion. Vitamin C is an active cosmetic ingredient which is tried and tested – it has proven anti-aging, whitening and anti-inflammatory properties.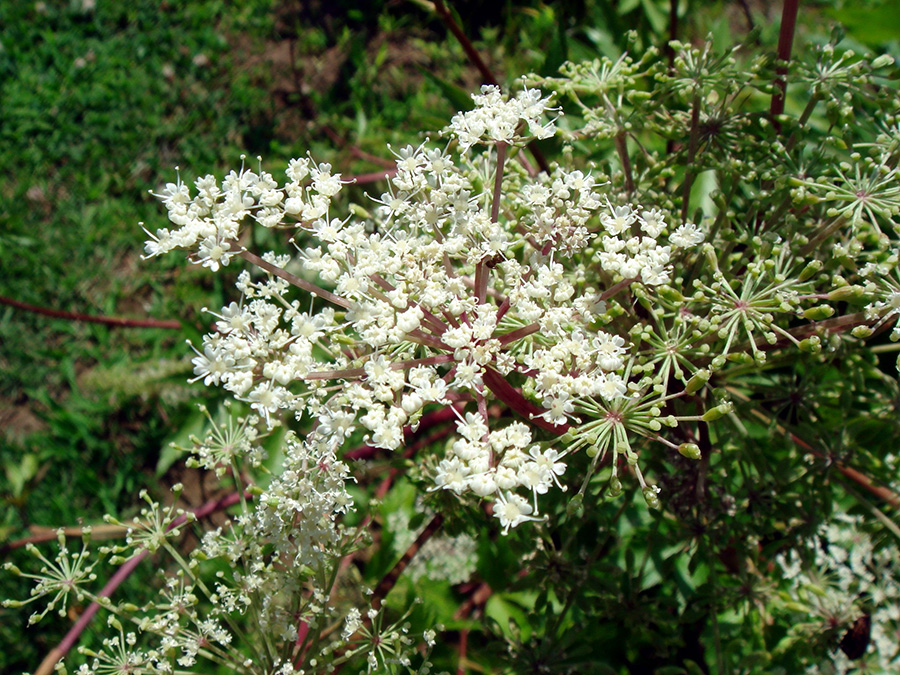 Angelica acutiloba is perennial herb related to the popular chinese medicine: 当归 dāngguī. Amongst its beneficial properties, it has been shown to reduce post menopausal blood loss, and on the skin – it has been shown to be a potent inhibitor of tyrosinase activity, and hence the formation of melanin (pigmentation).
Camellia Sinensis Leaf is simply tea leaf – but don't underestimate this powerhouse. It is packed with polyphenols, with well documented anti-oxidant, anti-cancer and anti-inflammatory properties. It acts as a UV protecting agent, and may slow down the formation of wrinkles and skin sagging. Its beneficial effects, together with its cheap price, is the reason why White Tea, Green Tea extracts are fairly ubiquitous in skin care products these days.
Coix lacryma-jobi (Job's Tears). There has been some limited research in-vitro (in the lab) showing that Job's tears may have anti- cancer effects, anti-oxidant effects, and heavy-metal absorption capabilities. Orally, it has been used as a health food in Asia, believed to help lower cholesterol, cancer, and obesity – however, these claims have not been verified.
Melothria Heterophylla, popularly known as Kundari, has some anti-tumour and anti-oxidant activity. In rats, it is shown to reduce liver toxicity. Studies have also shown that it prevents the breakdown of collagen and elastin in the skin by inhibiting Matrix metalloproteinases (MMPs) – the enzymes responsible for breaking down the extracellular matrix (ECM) proteins. Hence, Melothria heterophylla may play a role in the treatment of photodamaged skin.
Polygonum Tinctorium (Chinese/Japanese Indigo) is a source of blue dye. Traditionally, it has been used in Asia as medicine to treat inflammatory conditions, especially related to the stomach and intestines. It has some anti-inflammatory activity in the skin, and has been used to treat Psoriasis.
Kose Sekkisei Supreme Moisturiser hits the right notes in choosing its active ingredients. Most of them have proven whitening, anti-aging benefits. With other powerful emolients onboard such as squalane and glycerin, you can be sure of good hydration with the product, plus some beneficial skin whitening, anti-aging effects with more prolonged use (4-8weeks)
Kose Sekkisei Supreme Moisturiser 1 Full ingredient list:
Water (Aqua), Alcohol, Butylene Glycol, Glycerin, Dipropylene Glycol, Ascorbyl Glucoside, Propylene Glycol Dicaprate, Dimethicone, Cetearyl Alcohol, Dipentaerythrityl Hexahydroxystearate/Hexastearate/Hexarosinate, Squalane, Angelica Acutiloba Root Extract, Camellia Sinensis Leaf Extract, Coix Lacryma-Jobi (Job's Tears) Seed Extract, Coix Lacryma-Jobi (Job's Tears) Seed Water, Melothria Heterophylla Root Extract, Polygonum Tinctorium Leaf/Stem Extract, Tocopheryl Acetate, C13-14 Isoparaffin, Cellulose Gum, Citric Acid, Disodium Edta, Disodium Phosphate, Ethyl Oleate, Ethylhexyl Methoxycinnamate, Hydrogenated Lecithin, Hydrogenated Rapeseed Glycerides, Laureth-7, Peg-8, Polyacrylamide, Polysorbate 80, Sodium Hydroxide, Sodium Methyl Stearoyl Taurate, Sorbitan Stearate, Methylparaben, Fragrance (Parfum), Caramel
Precautions :   Kose Sekkisei Supreme Moisturiser 1
One thing of note is presence of Alcohol in Sekkisei Supreme Moisturiser as the 2nd largest ingredient, after water.
Alcohol has gotten a bad name as a skincare ingredient – claimed to dry out the skin, worsen acne, and even trigger free radical damage and skin aging! While alcohol has been unfairly demonized, it can dry out the skin, depending on that other ingredients in the formulation. For Sekkisei Supreme Mooisturizer, I feel that there are enough other emollients and humectants present to offset the drying effects of alcohol. Having said that, everyone's skin has varying tolerance to alcohol, so if you have sensitive skin, be careful – start by trying out the product on a small inconspiciuous area such as behind the ear, before using it on the rest of the face.
Avoid this product after a resurfacing laser. The alcohol may increase the chances of skin irritation. 
Who It Is Good For
Men and women with normal to oily skin looking for whitening, anti-aging moisturizer.
Most suitable age range: 20s – 40s
Conclusion :   Kose Sekkisei Supreme
Kose's Sekkisei Supreme range is popular for good reason: It combines good active ingredients with good moisturizing agents, cleanly packaged with pleasant scents. The formulation ensures that you see immediate restults on application, and will also reap its long term effects after 6-8 weeks.
At SGD $95 for 140ml, this is good value for money, especially as a daytime moisturizer in Singapore.
However, I feel that the manufacturers could have used a better carrying agent then Alcohol – which makes this product less suitable for sensitive skin, and definitely not suitable after medical aesthetic treatments such as chemical peels and resurfacing lasers.
Score : Kose Sekkisei Supreme Moisturiser 1
Packaging/ Scent      :          3.5/5
Texture                      :            4/5
Ingredients:               :            3/5 (for Alcohol)
Price                          :          4.5/5
Overall Rating           :         3.75/5
The views expressed in this article are entirely my own, and should not replace a consultation with your doctor. I am not sponsored by Kose in the review of this product.
References:
Kose Website Kose.com.sg

Inhibitory effects of antioxidant constituents from Melothria heterophylla on matrix metalloproteinase-1 expression in UVA-irradiated human dermal fibroblasts http://www.ncbi.nlm.nih.gov/pubmed/16957808