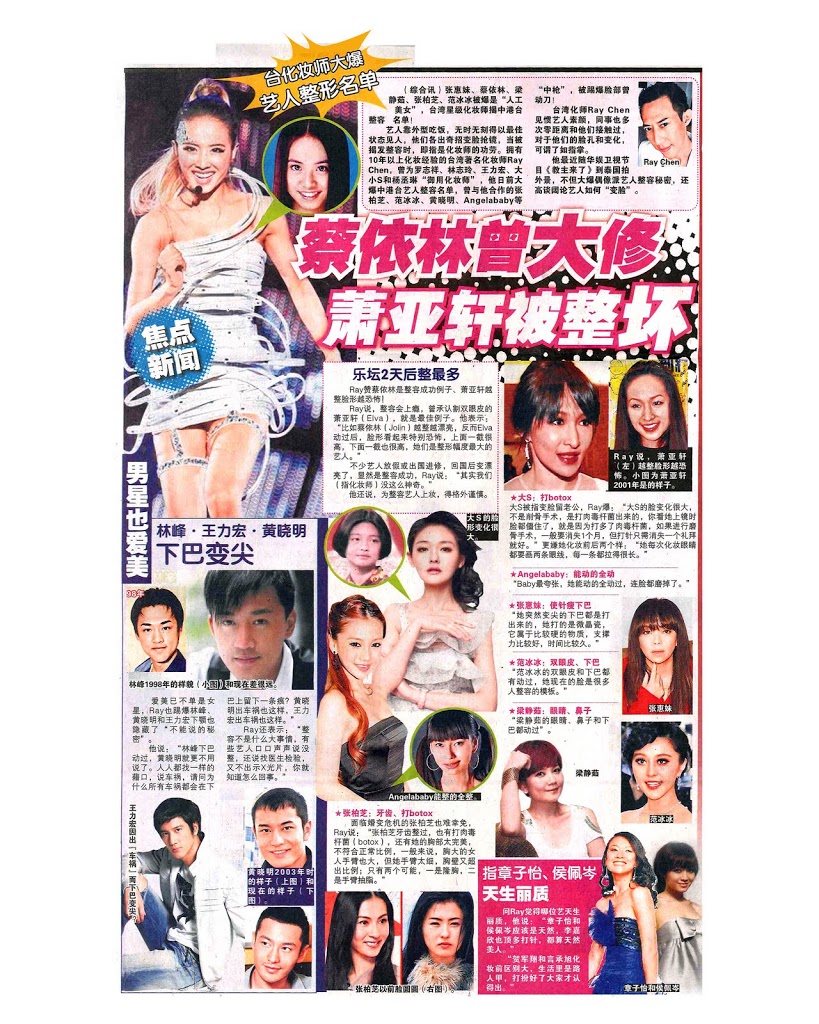 A recent article from Singaporean Chinese Newspaper, Lian He Wan Bao, pointed out that over the years, many Asian male and female celebrities' faces have become slimmer and sharper compared to a few years ago.
In Pursuit of the 'Heart-Shaped' Face
For many women, the ideal facial shape is slim, with gently curving contours from the ear lobe to the chin. A slim, tapering lower face is beautiful and feminine.
In Asia, the desire for this 'heart-shaped' face is even stronger – the Asian diet, rich in fibre, often causes the masseters (the muscles at the sides of the face used for chewing) to enlarge, resulting in square and angular jaws.
An interesting trend is that in recent years, it is not only the ladies, but also Asian men who desire a slimmer facial silhouette. Japanese, Korean and Taiwanese TV serials featuring male pop idols with slim faces have no doubt set the trend for thousands of men in Asia.
Facial Slimming with Botox
Ulthera for Facial Contouring
Picture:
From SPH newspaper, 联和晚报, 21 June 2011.