SGD $59.90 for 30 ml
SGD $79.90 for 50ml
Body Shop's Drops of Youth is one of their latest bestsellers. This line of products uses "plant stem cells" as their main anti-aging secret. The most popular in this line is the Youth Concentrate, a favourite of many. Lets see how it holds up under my merciless dissection.

The Claims: The Body Shop DROPS OF YOUTHTM Youth Concentrate
"99% Ingredients of Natural Origin
With 3 Plant Stem Cells"
"We Haven't Found The Fountain Of Youth,
But We Might Have Found A Few Drops of It."
"We searched the world from the cold mountains to the sea and extracted stem cells from 3 resilient plants that survive thanks to their exceptional properties (Sounds familiar? yup. The same lines were used for the OILS OF LIFETM series):
Edelweiss from the Italian Alps, known for its protective properties
Criste Marine and Sea Holly from the Brittany Coast renowned for their renewing and restructuring properties
Working together, they are infused in our new advanced serum to help enhance skin renewal and trigger visible fresh, youthful-looking skin at the surface.
From the 1st drop: Skin appears fresher, smoother and more supple
Day after day: pores look refined, lines appear smoothed, skin unveils a healthy luminosity and a youthful bounce"
Lets see how these too-good-to-be-true claims hold up…

Packaging/Texture/ Scent: The Body Shop DROPS OF YOUTHTM Youth Concentrate
Oils of Life Sleeping Cream comes in a green plastic bottle with a glass dropper. The serum is light, and uickly absorbed into the skin. It has a very light floral scent, and once absorbed, leaves the skin looking matte and more refined.

Ingredients/ Efficacy: The Body Shop DROPS OF YOUTHTM Youth Concentrate
Plant actives:
Fagus Sylvatica Bud extract (Beech bud)
Chondrus Crispus Powder (Irish moss)
Eryngium Maritimum Extract (Sea Holly)
Leontopodium Alpinum Meristem Cell Culture (Edelweiss Stem Cell)
Crithmum Maritimum Callus Culture Filtrate (Criste Marine , or Sea Fennel Stem Cell)
Orbignya Oleifera Seed Oil (babassu palm)
Malva Sylvestris Flower Extract (Mallow)
Once again, as with another Body Shop product. the active plant ingredient in the largest concentration is – Fagus Sylvatica, or Beech Bud Extract, is not listed in the posters or brochures. Beech Bud Extract is a popular skin care ingredient, claimed to be rich in peptides and to smoothen fine lines. It is found in several The Body Shop, Jurlique, and Vichy products. However, there are no studies available to backup these claims.
Of more concern, is that Alcohol Denat is the ingredient with the 3rd highest concentration. While some alcohol in skin care products can help to improve the formulation and enhance penetration, too much of it can dry your skin, especially if you have sensitive skin.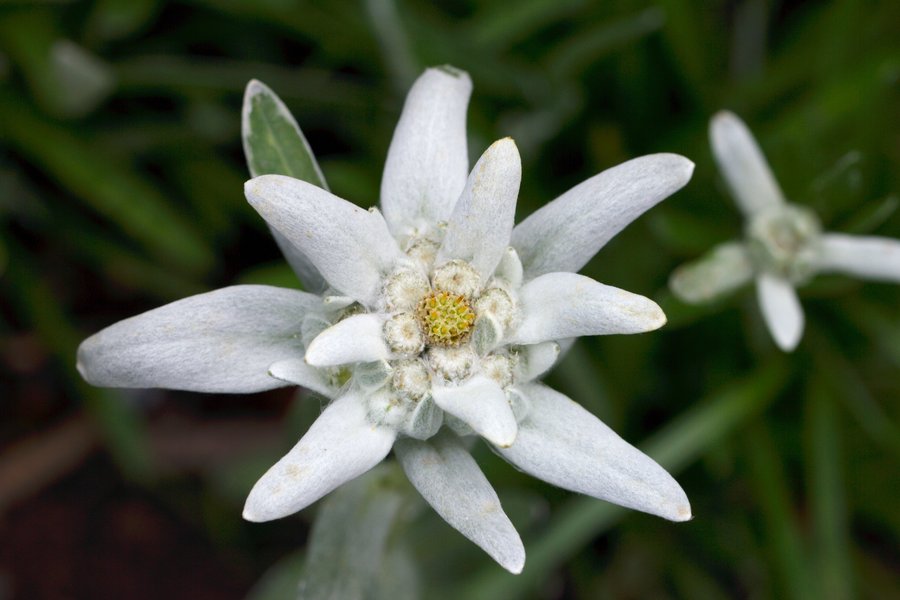 The 3 plant stem cells (Edeiweiss, Sea Holly, and Criste Marine) are present, but unfortunately, in very low concentrations- they are, in fact, in lower concentrations than the parfum/fragrance. Since the scent is so light, you can imagine how little of the actives are in this product, so I am skeptical as to whether they can exert any beneficial skin effects. In fact, evidence on plant stem cells have been pretty scant so far, so more research needs to be done before we can truly say that they work.
There is some good evidence that Edelweiss flowers, stem and stem cell extracts have anti-oxidant and anti-aging effects. Criste Marine Stem cells could have some skin repair capabilities, but the study was small and more research needs to be done. Finally Sea Holly could have some anti-bacterial and anti-oxidant effects – but again, studies are limited.
Full ingredient list:
Water, Glycerin, Alcohol Denat, Propanediol, Fagus Sylvatica Bud Extract, Chondrus Crispus Powder, Sodium Hyaluronate, Benzyl Alcohol, Salicylic Acid, Sodium Hydroxide, Adenosine, Parfum/Fragrance, Eryngium Maritimum Extract, Leontopodium Alpinum Meristem Cell Culture, Linalool, Crithmum Maritimum Callus Culture Filtrate, Orbignya Oleifera Seed Oil, Citronellol, Malva Sylvestris (Mallow) Flower Extract, Benzoic Acid, Sorbic Acid, Limonene, Sodium Benzoate, Potassium Sorbate, Xanthan Gum

Precautions : The Body Shop DROPS OF YOUTHTM Youth Concentrate
I do not like the light concentration of Alcohol, and the presence of multiple fragrance additives – Parfum/Fragrance, Linalool, Citronellol
If you have sensitive skin, be VERY careful with this product. Try the product on in a small inconspiciuous area such as behind the ear, before using it on the rest of the face.

Who It Is Good For 
People with normal/oily skin, who want a moisturizing serum (there is a lot of glycerin in this product which helps to moisturise) with a pleasant texture and scent, and are not so in need of anti-aging actives.
Most suitable age range: 20s – 30s 

Conclusion :   The Body Shop DROPS OF YOUTHTM Youth Concentrate
 Sad to say, I am quite disappointed with this product, seeing how many people rave about it. A closer look at the ingredients cast questions on why they were selected, and shows that the active ingredients may be too litte. The humectants and slip agents in the serum will definitely make you look more refined, with smaller pores immediately upon application – but you can find a much cheaper product, or a skin primer to do that.
If you are looking for some serious anti-aging in a serum, you would propably want to give this product a miss. If you ask me, The Body Shop Oils of Life series is a better buy.

Score : The Body Shop DROPS OF YOUTHTM Youth Concentrate
Packaging/ Scent/ Texture    :           4/5
Ingredients:                           :         1.5/5
Price                                      :         1.5/5
Overall Rating                       :        2.3/5
The views expressed in this article are entirely my own, and should not replace a consultation with your doctor. I am not sponsored by The Body Shop in the review of this product.