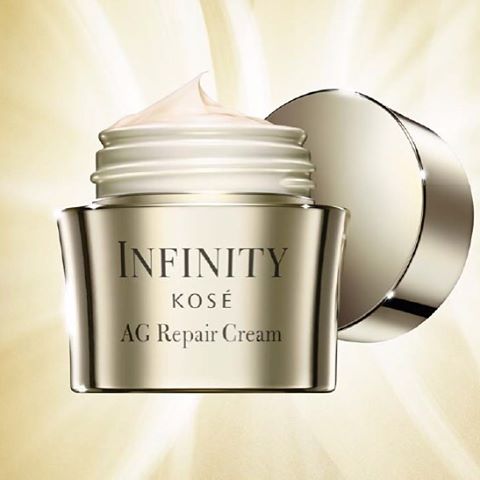 Kose Infinity AG Repair Cream
40g for SGD $145
KOSE's Infinity line promises to offer infinite possibilities for your skin – to give you a radiant glow and renew your skin, day after day. Kose Infinity AG Repair Cream is the star, which Kose says packs a potent dose of active ingredients. Lets look at this product in-depth.
The Claims: Kose Infinity AG Repair Cream
"Penetrates the skin as it becomes one with it, creating mature skin that's full of firmness and bounce. Even makes your facial expressions rise upwards."
"An aging care cream that focuses on damage caused by aging, UV rays, stress, and atmospheric pollution. Contains INFINITY's original beauty ingredient, AR Complex. Adds firmness and bounce from within."
The AR Complex is a combination of the following items: Wild Thyme extract, Eugenia Caryophyllus (Clove) Flower extract, Butcher's Broom extract, Gyokuro Green Tea extract, Sesame Seed Sprout extract, Astaxanthin.
There is an Inner Shield Formula that creates a sealing membrane while softening the skin with its penetrative abilities.
Kose also says that it can also soften dry, hardened, rough-textured skin and plump it from within.
Packaging/Texture/ Scent: Kose Infinity AG Repair Cream
Look: Comes in a plastic silver container with a screw top. The design of the tub is simple but elegant. Lightweight and easy to handle.
Smell and texture: Although this is a very thick cream, it is surprisingly light and absorbs well into the skin without leaving any film or residue. It has a pleasant and light, powdery smell that is pleasant to the nose.
Ingredients/Efficacy: Kose Infinity AG Repair Cream
The Main active ingredients are Astaxanthin, Camellia Sinensis (tea) leaf extract, Wild Thyme extract, Eugenia Caryophyllus (Clove) Flower extract, Butcher's Broom extract, Gyokuro Green Tea extract, Sesame Seed Sprout extract.

Astaxanthin is a powerful anti-oxidant which is becoming increasingly popular to treat immune, inflammatory, and neurodegenerative disorders. It demonstrated exceptional performance in combatting singlet oxygen, which directly damages biological lipids, proteins and DNA. It can eliminate free radicals 6,000 times more effectively than vitamin C and 550 times more than Vitamin E. It is also an expensive ingredient – at about US$330 per pound!
Clove Flower Extract has astringent effects on the skin. However, it can cause skin sensitivity.
Wild Thyme has long being used for health and skin benefits – It is beneficial for unclogging oily skin, and has anti-oxidant properties.
Butcher's Broom extract has been used in traditional medicine for centuries. It is used for venous disorders, and also for its anti-inflammatory properties. In the skin, it may have some benefits in reducing dark eye circles.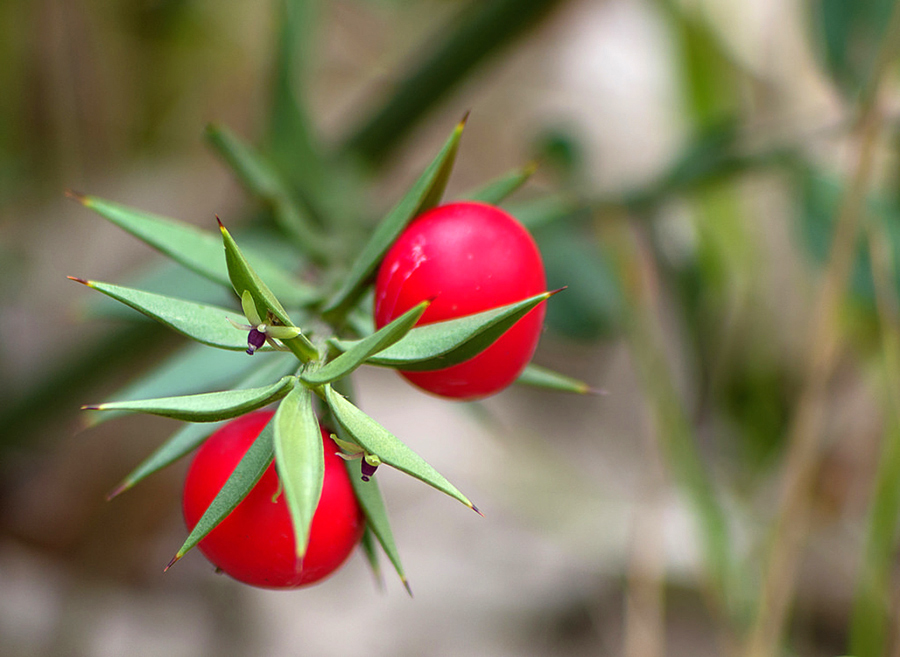 Gyokuro Green Tea is a precious varietal of green tea. While the beneficial effects of green tea extracts on skin are well recognized (anti-inflammatory, anti-oxidant), it is unknown if Gyokuro green tea provides additional benefits over normal green tea extract.
Finally, Sesame Seed Sprouts are a great health food – rich in vitamins B and E. Its use in skin care is still very new and there is not much literature to support its benefits.
Full ingredients list: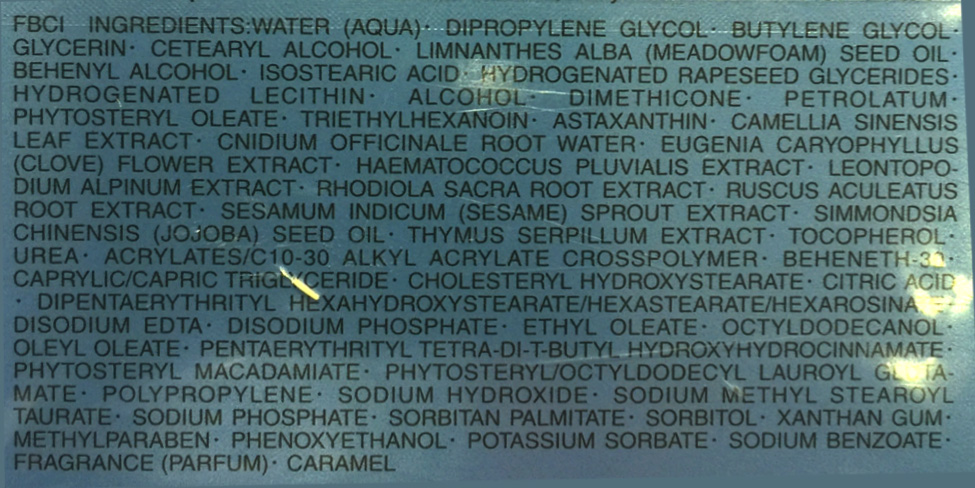 Precautions: Kose Infinity AG Repair Cream
Infinity AG Repair Cream should be fairly safe to use. Of note are the butylene glycol, clover flower, and alcohol, which can cause irritation – but unless your skin is very sensitive, this product should not cause much problems.
If you have sensitive skin, please do a patch test behind your ear before using it on the whole face.
Conclusion: Kose Infinity AG Repair Cream
Infinity AG Repair Cream feels very good on the skin, and absorbs well even though the texture is thick. The smell is light and fragrant too. It contains some good ingredients, while some others could have been left out. Regular use may improve skin texture and fine lines, while protecting your skin from environmental stressors. I find it rather pricey for what it has to offer.
Score : Kose Infinity AG Repair Cream
Packaging/ Scent/ Texture  :       4 / 5
Ingredients:                      :       3 / 5
Price                                 :       2.5/5
Overall Rating                 :       3.2 / 5
The views expressed in this article are entirely my own, and should not replace a consultation with your doctor. I am not sponsored by KOSE in the review of this product.